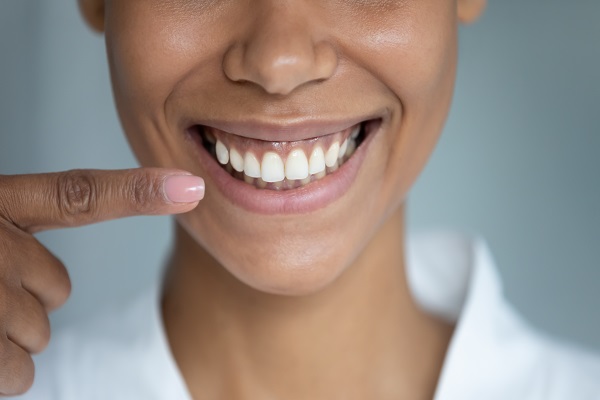 A smile makeover is one or more procedures done to improve the way that the smile looks. An important part of the process is the initial consultation. Consultations are necessary for any dental procedure, however, it is especially vital for smile makeovers. In some rare instances, the patient may not be a good candidate for certain procedures, which is why the consultation is so vital. Ready to learn more?
Expectations for a smile makeover consultation
The following information outlines what to expect at a consultation for a smile makeover.
1. Outlining goals
The first part of a smile makeover consultation is for the patient to discuss their goals with the dentist. It is important to outline the goals to ensure that the smile makeover is capable of addressing the problems at hand. Some of the most popular smile makeover goals include the following:
Replacing missing or decaying teeth
Straightening crooked teeth
Whitening severely stained teeth
Strengthening teeth that are weak or thin
Lengthening teeth that are too short
Filling gaps in between teeth
2. Considering different procedures
It is important for patients to expect the dentist to help them consider different procedures. Dentists are trained to know what procedures will work best for certain conditions, which is why they help recommend the appropriate ones. For example, a cracked tooth may benefit from a dental crown or dental bonding, both of which are smile makeover options. Once the dentist makes their recommendation, the patient can begin to consider their options.
3. Timeline
Another expectation for the smile makeover consultation is for a timeline to be determined. Most patients want to know how long the process will take so that they can prepare appropriately. Certain smile makeover procedures may take a few months, which is good to be aware of prior to the process beginning. On the flip side, it is good to be aware of procedures that may not take as long, which can be helpful if the patient needs to undergo multiple procedures, such as teeth straightening and whitening. Oftentimes, multiple procedures are combined to complete a smile makeover because there may be multiple goals. Being aware of how long it may take can be helpful for the patient.
4. Questions
The last part of the smile makeover consultation is to go over questions and concerns. Patients should expect the dentist to discuss concerns that they have with the treatment and vice versa. The dentist will answer any questions or concerns regarding the smile makeover so that the patient knows what to expect and how to prepare. This part of the consultation is extremely important because it allows for open communication between the dentist and the patient.
Get started today!
A smile makeover is a great way to improve the way your teeth and gums look. For more information on the process, reach out to our office! Questions and concerns can be addressed by our dentists.
Are you considering a smile makeover in the Santa Clara area? Get more information at https://www.stardentalsmile.com.
Check out what others are saying about our dental services on Yelp: Smile Makeover in Santa Clara, CA.
---
Related Posts
July 2, 2019
A great way to quickly improve your outlook on life is through a smile makeover performed by an experienced dental professional. Medical researchers and social analysts alike have combed through decades of data showing that …