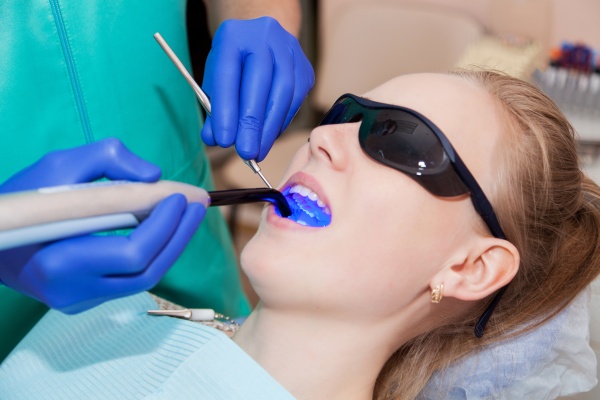 Who wouldn't want to have whiter teeth? Having a set of white, shiny teeth makes you feel confident when you interact with others. It also affects the way those you interact with perceive you. Shiny White teeth are often looked at as a sign of youth, success, and attractiveness, while the opposite is true for dirty, stained teeth.
Fortunately for you, there are many things you can do that will help you get whiter teeth and improve your overall oral health. Let's take a look at some of these.
Tips for whiter teeth
1. Brush twice daily
Brushing is a good way to keep stains and discoloration at bay. When you eat or drink, bacteria inside your mouth convert the carbohydrates inside them into acids that can eat away at your enamel. These food particles eventually harden and turn into tartar, which gives your teeth a yellowish tint. By brushing twice a day, you remove most food particles on your teeth before they convert into acids. Use a toothpaste with anti-tartar properties and a whitening agent for best results.
2. Avoid foods with strong coloring agents
Nothing stains your teeth faster than food items that contain strong coloring agents. If you want whiter teeth, stay away from foods and beverages like coffee, tea, sodas, and tomato sauce. If you must have some of these things, rinse your mouth with water immediately after you finish.
3. Get your teeth whitened
The fastest way to get whiter teeth is by going to your dentist for a professional whitening treatment. Sure, there are lots of whitening products you can purchase at your local supermarket, but your dentist has access to much more powerful bleaching agents and whiteners. Your dentist also has special lights that can be used to activate the active ingredients in these bleaching agents. You will have visibly whiter teeth after a single whitening session with your dentist.
4. Get professional cleanings twice a year
A professional dental cleaning twice a year is essential for whiter teeth and good oral health. Regardless of how well you take care of your teeth, tartar will eventually build up over time. During a dental cleaning, your dentist will scrape tartar off your teeth using a metal tool and a high vibration device.
Afterward, your teeth are polished, and a fluoride treatment is applied to protect your teeth for months. Your dentist will also conduct a full examination of the cleaning and address any other issue he/she finds with your teeth.
5. Get cosmetic dentistry when necessary
It is still possible to end up with discolored teeth even if you take proper care of your mouth. For example, we cannot remove certain types of stains and discoloration with whitening or cleanings. If this is the case for you, contact a dentist so that you can explore what the best solutions are. Crowns and veneers are two solutions that are often used to address stains and discoloration on your teeth.
Need more information?
For more information on whiter teeth or to schedule an appointment with Star Dental,request an appointment in our Santa Clara dental office here: http://www.stardentalsmile.com. Or call us at (408) 247-3740.
---
Related Posts
April 8, 2021
Teeth whitening is a dental procedure that can significantly reduce staining. Having the treatment done professionally by a dentist is a safe and effective way to see great results.Want to learn …
---