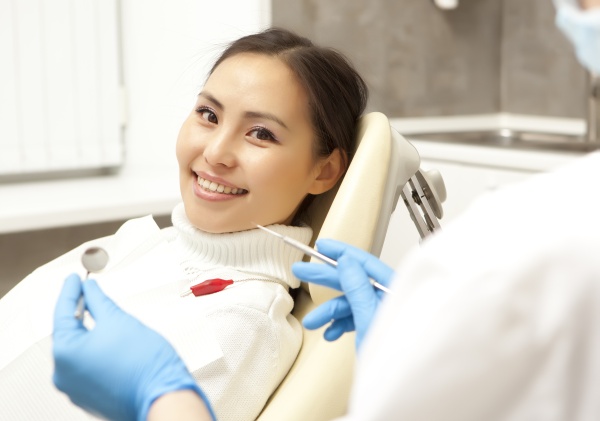 A smile makeover is vital for your overall physical look. Whether you are looking for a minor fix or a complete overall, these options will provide a little something for everyone.
6 popular smile makeover options
Popular option #1
Reshape your gum lining. With the advent of technology, if you are unhappy with the way your gum line presents, it can be contoured to your liking. Talk with your dentist today about an opportunity to fix your gums.
Popular option #2
Porcelain colored fillings. Make sure that the dentist office you attend does not offer mercury fillings, this element is a chemical and if you opt for this type of treatment, you may feel side-effects later in life due to mercury releasing itself into your body.
Getting porcelain fillings is healthier and they blend into your smile better. If you have a cavity, you can't neglect it, you will need to decide between mercury and porcelain, the answer is obvious.
Popular option #3
Get your teeth whitened. If you are a busy person, you can purchase over-the-counter whiteners, it all depends on what your preference is. Laser whitening is another option, for those of you willing to spend a good amount of money on your cosmetic appearance.
Popular option #4
Is your smile sagging or do you have several wrinkles that surround your mouth? There are options to get fillings and botox. This method will minimize the number of lines you display on your face. If you are a busy person and always on-the-go, discuss your aging concern with your dentist/doctor and he or she will be able to point you in the right direction.
Popular option #5
Get a smile makeover with Invisalign. If you are unhappy because your teeth are somewhat crooked and you want to fine-tune them, this option is viable. You will need to wear them all day and night, you will need to take them off when you eat and make sure to keep them clean at all times. Your dentist will make you new trays and schedule several appointments for you to attend. If you are busy during the week, we recommend that you find a dentist that is available during the weekends.
Popular option #6
Veneers made of porcelain are a quick but expensive option if you want your teeth to look top-quality and exquisite. This method helps you change the color, shape, length and look of your original tooth.
Your dentist will shave off part of your enamel during one appointment, then the next time you go back they will place the porcelain veneer(s) onto your tooth. A lot of famous people have been known to follow suit with this route.
Take Charge Of Your Smile With A Makeover That Lasts
Being busy does not have to stop you from enjoying the smile makeover that you deserve. Give our dentists a call if you want to fit in a weekend appointment.
So…
Request a dental appointment here: http://www.stardentalsmile.com or call Star Dental at (408) 247-3740 for an appointment in our Santa Clara dental office.
---
Related Posts
November 3, 2021
A smile makeover is one or more procedures done to improve the way that the smile looks. An important part of the process is the initial consultation. Consultations are necessary for …
---